Meet Ted.
A hard working citizen and a family man.
Hello Ted! Don't be shy!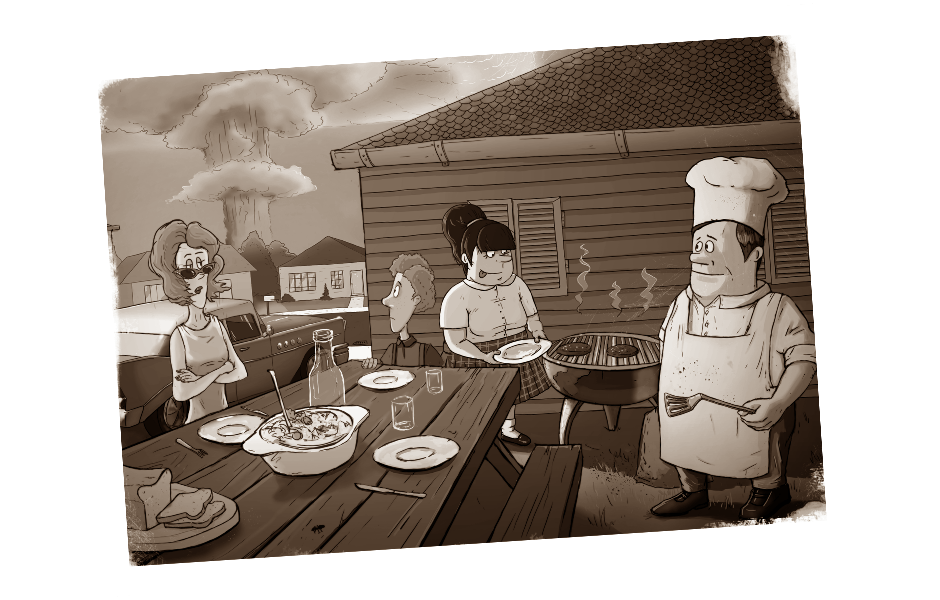 Wait a minute, what's that sound?
Oh no!
It's the nuclear bomb alarm!
Not to worry, Ted knows what to do! The government's superb early warning system gives Ted 60 seconds to take cover in the fallout shelter under his house. That's more than enough time for Ted to collect supplies and of course his family! Now Ted can safely enjoy those charming sunsets over the radioactive wasteland with his loved ones*.
Good luck Ted!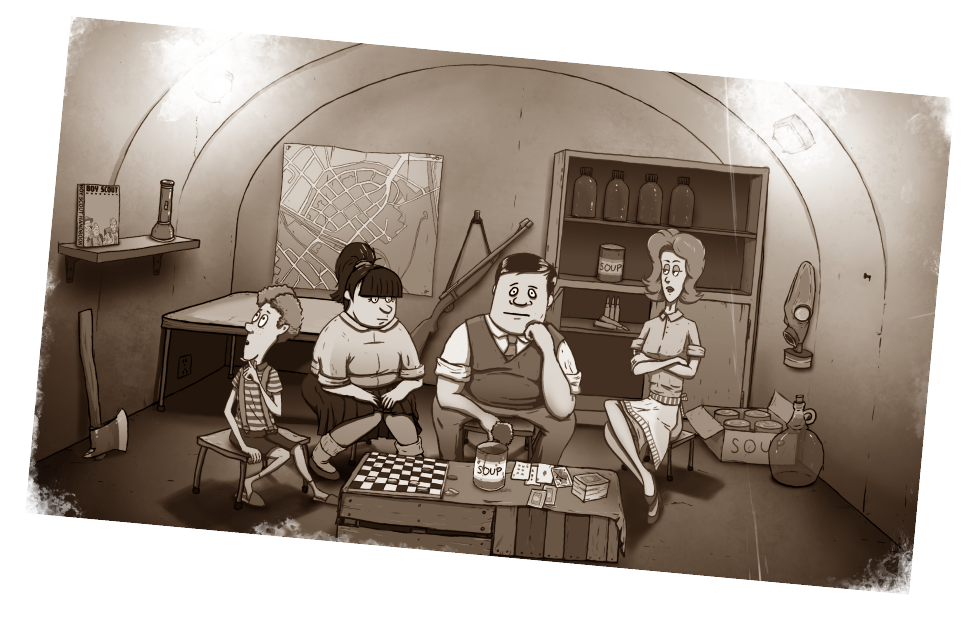 * The government does not take responsibility for hardship, difficult and irreversible decisions and canned soup diet that will follow.